Zurück zur Liste
AT
CZ
DK
FR
DE
SE
CH
5 EuroVelo routes, 7 countries, 5,100km, 3 months, and a unique bike adventure
Mittwoch, 12. Oktober 2022
Silvia J. Gonzales is a 52-year-old from Alicante, Spain, who embarked on a 90-day journey across Europe on EuroVelo routes. Silvia decided to tick off a few European cities from her 'Want to go' list biking there over the summer. She tells us more about her trip below.
I discovered EuroVelo on social media last year. Being a travel addict, I immediately saw EuroVelo as a different and exciting way of travelling to visit the countries and places that I had written down on my 'Want to go' list. EuroVelo simply provided reliable and safe connections between the dots on the map. I did not hesitate for a second and I started planning my tour for the months of June, July and August 2022.
I trained for nine months because I wanted to enjoy every mile of the trip without suffering too much. In the end, it turned out a 5,100km journey across France, Germany, Switzerland, Austria, Czechia, Denmark and Sweden. I did it alone with my bike and 30 kg of luggage: it has been the best adventure of my life, a journey within me.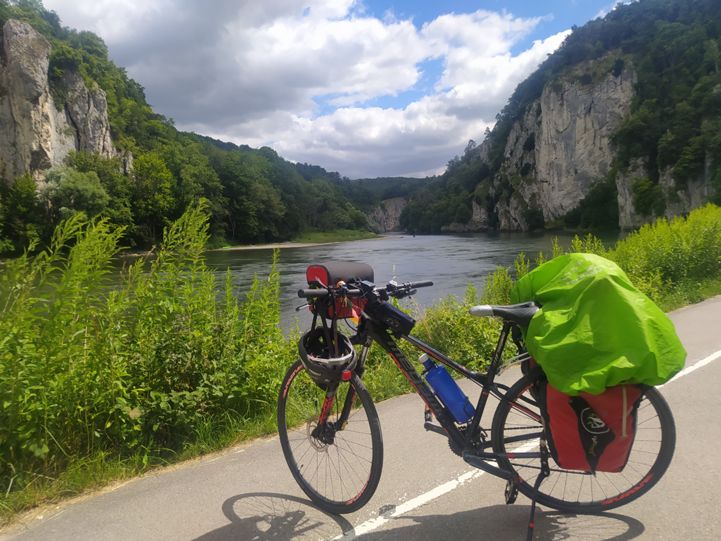 My trip started from Hendaye, at the northern border between France and Spain. I got there by public transport from Alicante. And off I went! I started on EuroVelo 1 – Atlantic Coast Route and then moved on to EuroVelo 4 – Central Europe Route for the Normandy stretch, passing by Mont Saint Michel and the stunning beaches of Normandy. I passed by Paris, and in Orléans I took EuroVelo 6 – Atlantic – Black Sea until Vienna. It has been an amazing ride along the Loire, the Rhine, and more than 700km along the Danube. I headed north, following EuroVelo 7 – Sun Route: I passed by Prague, Berlin and Copenhagen, and then crossed the sea to Sweden, where I biked along Kattegatleden, the Cycle Route of the Year in Europe in 2018. Goteborg was my northernmost point. I returned to Denmark to ride part of the EuroVelo 12 – North Sea Cycle Route along the entire west coast of the Jutland peninsula until I reached Hamburg, my final stop.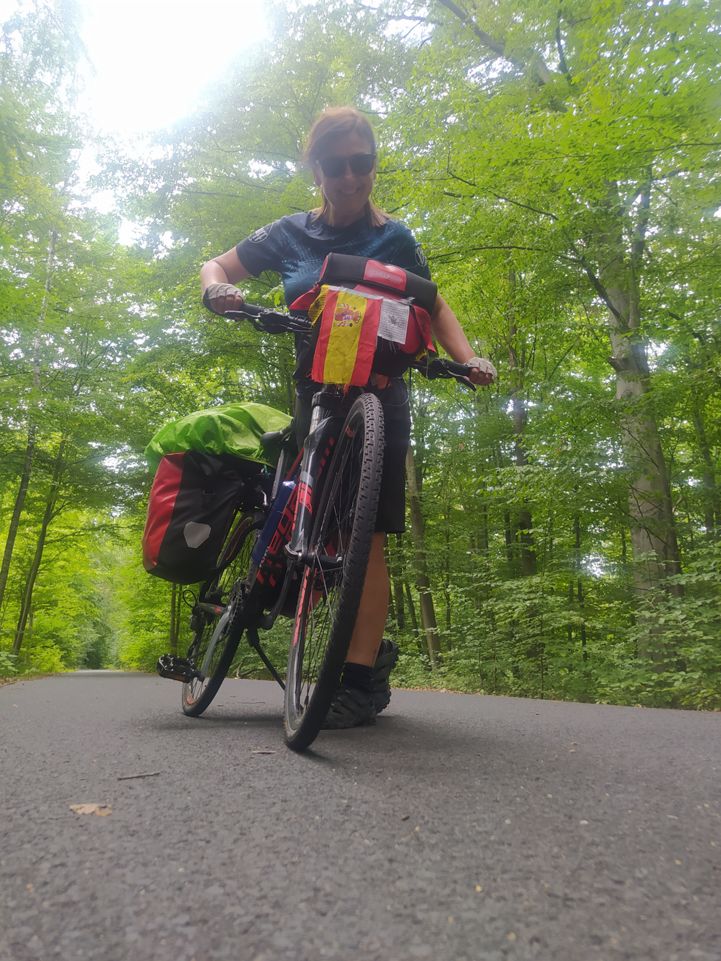 Throughout these 5,100km, infrastructure has been superb. I was surprised at how easy it was to travel safely and follow the routes thanks to signing. In Spain, we do not have such good bike infrastructure, and road safety is a concern. A big plus: I always felt safe despite being a woman travelling alone, and the weather was very good all the time.
It has been an intense and wonderful experience. I cherished every kilometre and all the surprises that the road brought, and I enjoyed every place and every village I visited. I loved being so connected with nature – the sound of forests, wildlife, and rivers – and with the locals, discovering their culture, gastronomy, and hospitality.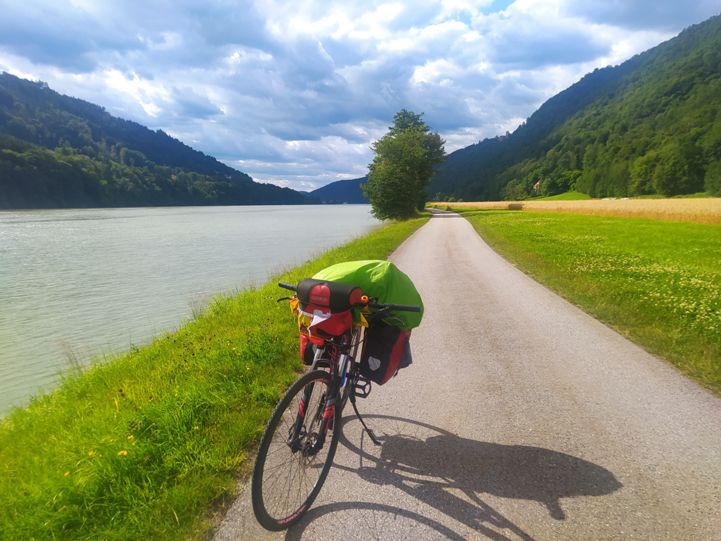 This trip changed my perspective on the world: travelling by bike gives you a sense of freedom and a deeper connection with what is around you. And there are many additional benefits – physical, mental, economic, and environmental. You only have to focus on basic needs, like eating and sleeping. You simply pedal and enjoy the day without expecting anything in return.
I highly recommend travelling on the EuroVelo routes just like I did. This route system has endless possibilities and it encourages bike lovers to discover wonderful places, embracing freedom and the unexpected encounters along the way. Undoubtedly, my trip has only been the first of many more.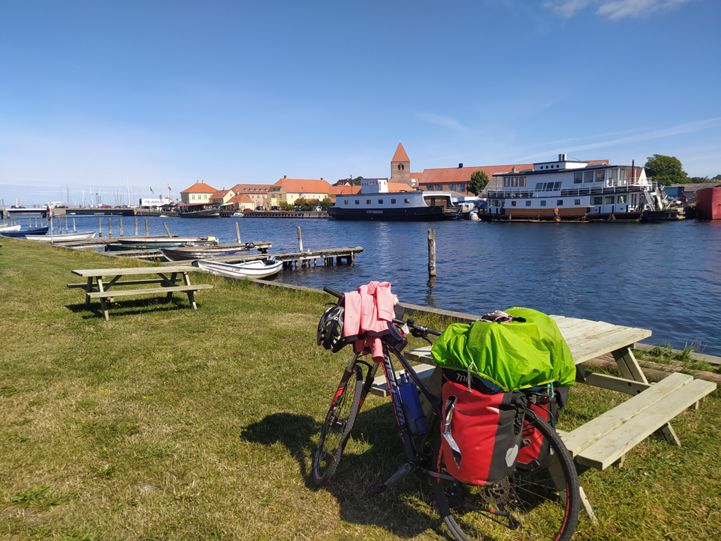 Back in Spain, I am an outdoor guide for hiking and biking and I want to contribute to improving and giving visibility to EuroVelo 8 - Mediterranean Route, which passes through my province. I also want to encourage administrations to develop adequate infrastructure and regulations to promote more cycling tourism.
Follow me on Instagram and feel free to send me an email to connect and learn more about my experience on EuroVelo, training and preparation.
Cover picture's details: Mont Saint Michel, France, along EuroVelo 4 – Central Europe Route