Zurück zur Liste
NO
IE
FR
ES
On the Atlantic Coast Route, everyone is welcome!
Donnerstag, 20. Oktober 2022
Whatever type of bike tourist you are, EuroVelo 1 has you covered. Explore activities and accommodation possibilities for all budgets and get inspired for your next adventure on the Atlantic Coast Route.
EuroVelo 1 – Atlantic Coast Route has something for all. The route is suited to various types of cyclists – leisure mountain bike cyclists and long-distance travellers, bike-packers and cycling touring families, and there are dozens of breathtaking views to admire – from the peaks of Norway to the cliffs of Ireland, from the vineyards of Spain to the sandy beaches of France.
EuroVelo 1 is the ideal way to visit and appreciate rural areas of Europe – whatever the budget, whatever your spirit. If you are looking for adventure, or for a relaxing spa treatment after a long day in the saddle, chances are that you will find it along EuroVelo 1. This article explores some of the best stays and experiences for different types of cycling tourists and budgets along the Atlantic Coast Route and hopes to inspire you for your next cycling holiday.
Delights and alternative camping in rural France
France is universally known as the land of delights and a paradise for gourmands. Needless to say that the regions along the Atlantic coast have lots of specialities to offer to bike tourists. Crêpe bretonne is the star in Brittany: sweet or salted, it is a great snack for bikers. Local markets in rural villages are another great way to discover the specialities of a region. And if you are travelling along the Atlantic during the months that contain an 'r' – ie, from September to April – you should not miss out on oysters and mussels, which are traditionally harvested during this period. In any other months, the fishing villages in the Bay of Arcachon will have plenty of other fish and seafood to offer.
Looking for a different accommodation in Brittany? Go for a traditional shepherd's cabin along the Nantes-Brest Canal, or make a childhood dream come true in a treehouse! If you are on a budget and looking for a flexible solution to sleep, several camping sites offer no-fuss accommodation without having to put up a tent. Just you, your sleeping bag, and the stars.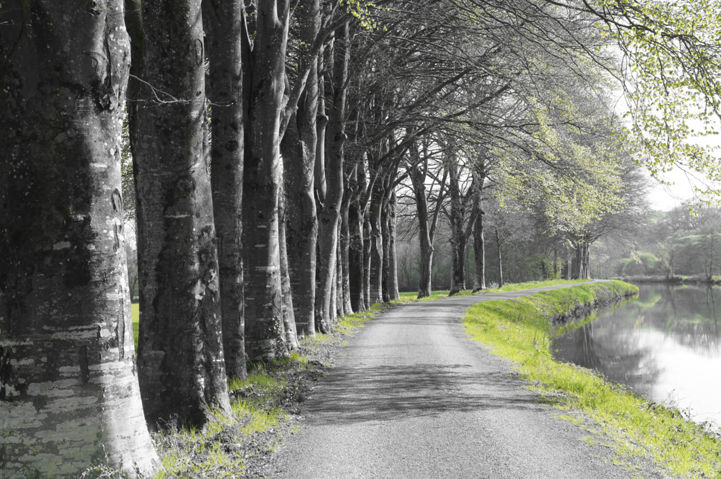 All across France, accommodations that offer bike-friendly services are certified with a special label called 'Accueil Vélo'. On the list are camping and low-cost structures but also comfortable hotels. All structures offer bike parking, lockers, e-bike charging stations and dedicated assistance. On the website of La Vélodyssée, the French stretch of EuroVelo 1, you will find an interactive map with all the certified accommodations along the route.
Camping and watching the northern lights in Norway
In the land of the midnight sun and the northern lights, you may have the bike trip of a lifetime. If you are not afraid of summer adventure, consider camping – it is possible everywhere in the country in any uncultivated piece of land for up to two nights, and it will not be difficult to find a scenic spot where to pitch your tent and watch a breathtaking midnight sun.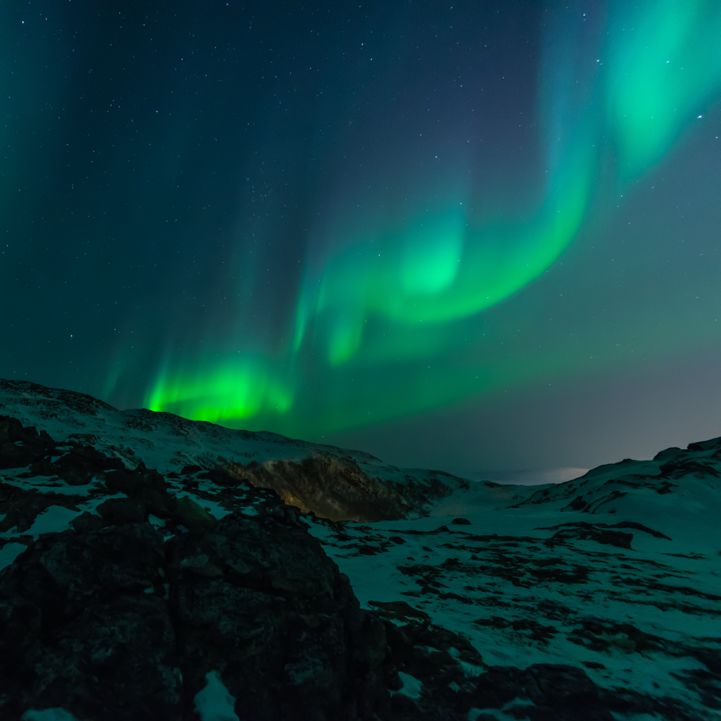 In other seasons than the summer, you will likely need extra layers and bike equipment but you may come across the northern lights (or aurora borealis). Aurora borealis appears between late September and late March only when there are the right weather conditions. Panoramic hotels and cabins pop up all over the country, allowing tourists to see the northern lights from an indoor, warm and cosy hut. They may not be budget-friendly but guarantee a memorable experience on a polar night. And if you visit Norway off-season, make sure not to miss a tour on the snow on a fat bike, or a night in a real igloo hotel.
Another traditional feature of Nordic traditions is sauna, available all year long and accessible to everyone. What's better than a warm sauna and a dive in the cold sea after a day on the bike?
Beach adventure & family-friendly Ireland
The Atlantic Coast Route has plenty to offer in Ireland. Mountains, cliffs, hilly terrain, sandy beaches and the famous green countryside should not be missed. In the west of Ireland, EuroVelo 1 takes the name of Great Western Greenway. A short detour from the EuroVelo route in Mallaranny and you can cross by bridge to Achill Island. If you fancy a thrill, taking surfing lessons on Achill Island is a must! Foodies should not miss out on local products and shops included in the Gourmet Greenway, and spa lovers will love to take a seaweed bath. Even in this rural part of Ireland, there is something for every type of bike tourist – cottages, bed and breakfast houses, camping areas, and small hotels.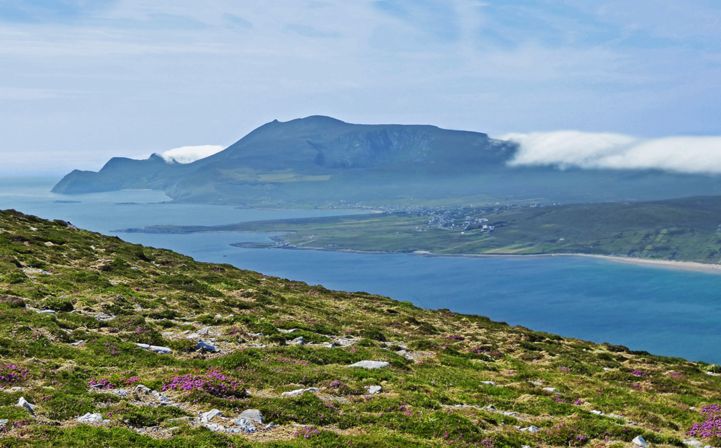 Moving south while remaining on EuroVelo 1 is Limerick Greenway, built along the old Limerick to Kerry railway line. This section of EuroVelo 1 is especially suited to families given the safely enclosed and newly resurfaced cycle path, and it offers plenty of refreshment options and large spaces for other outdoor activities such as golfing and horse riding. From 5-star manors to unpretentious camping sites, the Limerick area has accommodation possibilities for all and offers 'Greenway Packages' for bike tourists.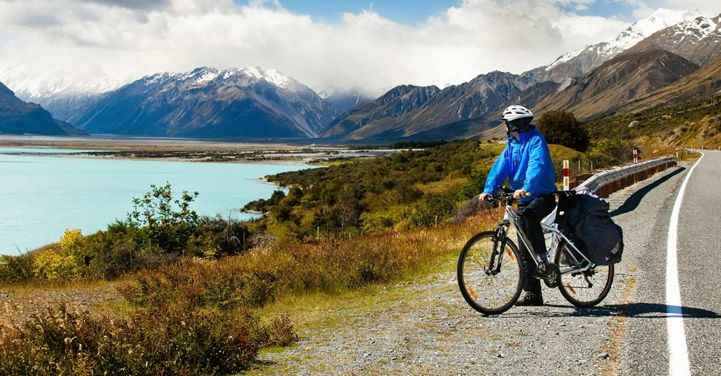 Please note that some camping sites in Ireland may be closed in the winter months. Make sure to check with the accommodations while planning your trip.
Between wine and spa treatments in La Rioja and Via de la Plata in Spain
In sunny Spain, EuroVelo 1 goes through La Rioja, one of the most important wine districts in the country. And what's best than a wine stop at the end of the day? The region offers several packages to combine your bike ride with wine tasting experiences for all budgets – from a visit to a local winery to exclusive dinners in polished hotels and even in the wineries themselves. Wine lovers could even decide to spend the night in a wine-barrel-shaped bungalow!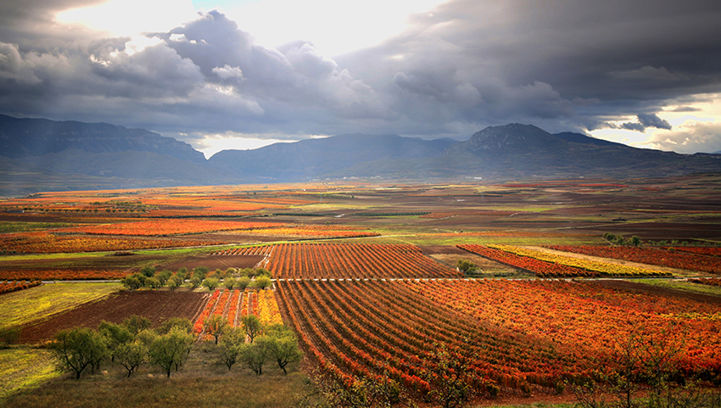 In La Rioja region, EuroVelo 1 and EuroVelo 3 – Pilgrims Route overlap. This stretch is part of the so-called 'Camino Francés' taking pilgrims to Santiago de Compostela. As a result, there are plenty of simple and budget-friendly hostels ("Albergue de peregrinos") that host bike tourists as well.
EuroVelo 1 continues inland and south to Extremadura, following Ruta Via de la Plata, an ancient Roman road connecting the north and the south of the country. Biking in Extremadura could be the perfect trip for spa lovers! Between Salamanca and Caceres is a thermal area that has been used since Roman times. A stop at a 'Balneario' (thermal baths) in Baños de Montemayor will regenerate your body and mind. The thermal area has several hotels and accommodations that are cyclist-friendly – do not miss the list on the EuroVelo Spain website.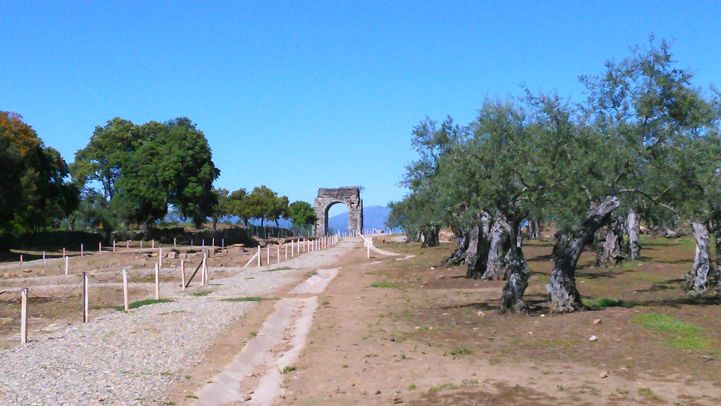 In brief, the 11,000km of EuroVelo 1 – Atlantic Coast Route really have something to offer to anyone. From tranquil holidays for families to adventure lovers, from leisure tourists to bike-packers, everyone will find something of their liking in the countryside or in the towns crossed by the route.
Article by Jessica Casagrande
Cover Picture: The Nantes-Brest Canal in Paul. Photo by Moreau.henri, CC BY-SA 4.0