Zurück zur Liste
FR
Cycle in Pyrénées-Atlantique and Navarra this summer on EuroVelo 3 – Pilgrims Route
Donnerstag, 28. April 2022
EuroVelo 3 is a 5,300 km long cycling route leading from Trondheim in Norway to Santiago de Compostela in Spain and taking you along some of Europe's most famous pilgrims routes. You can choose to cycle the route, or a section of it, in a linear way, but this is not the only option. Thanks to the BICIMUGI project, French and Spanish regions across the border have been developing cycling loops linking EuroVelo 3 to rural villages. A perfect way to explore this scenic area!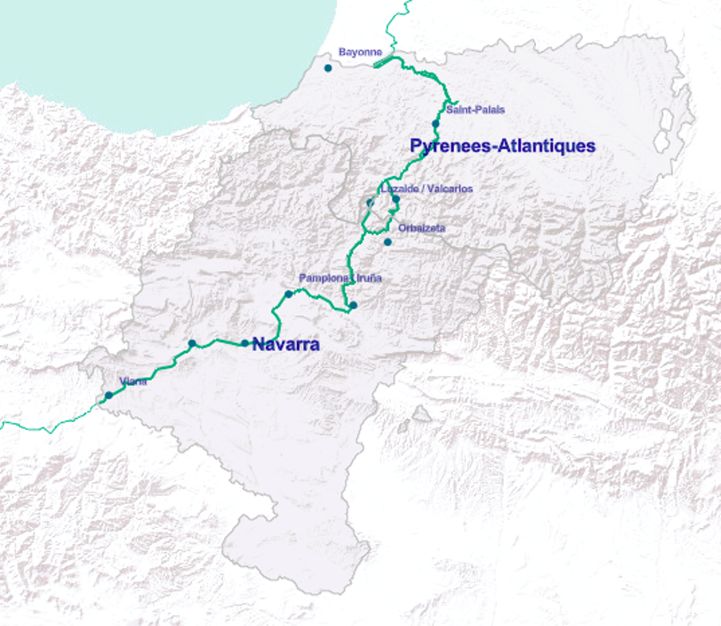 In the department of Pyrénées-Atlantique in France and the province of Navarra in Spain, EuroVelo 3 – Pilgrims Route forms a backbone for sustainable mobility networks. It is a safe route to follow when cycling from Aquitaine to Logroño and passes through the beautiful Spanish city of Pamplona, which dates back to Roman times. Another interesting city crossed by the route is Saint-Jean-Pied-de-Port, the old capital of the traditional Basque province of Lower Navarre and starting point for the Camino Francés, the most popular option for pilgrims traveling to Santiago de Compostela. There is also Estella/Lizarra, famous for its Romanesque architecture.
But these regions, separated by the Pyrenees mountain range, are also dotted with many isolated and picturesque villages. Discovering mountain villages can seem out of range for cycling tourists because of the changes in elevation that need to be negotiated, but the partners in the BICIMUGI project have been working on developing accessible cycling loops that connect the rural areas to EuroVelo 3 – Pïlgrims Route, as well as a range of services for cyclists. In Navarra, a total of 45 loops have been designed and 5 of them (totaling 400 km) are already being used by local people and travellers.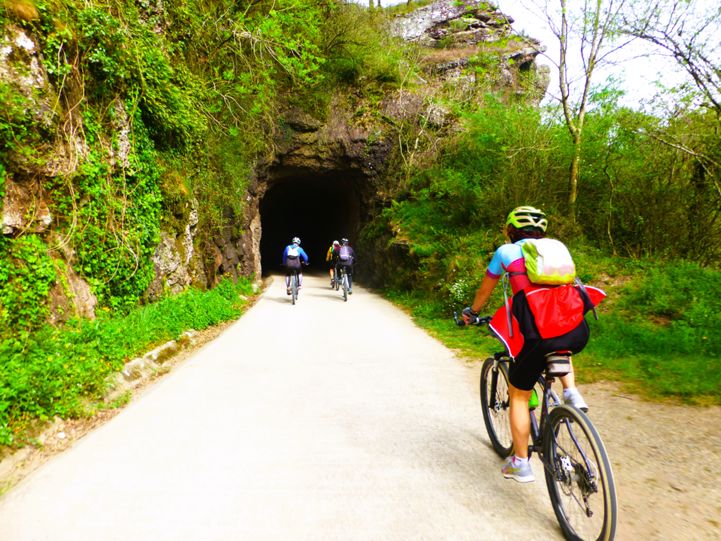 As for the backbone EuroVelo 3 route, it is now fully developed in Navarra and signed with EuroVelo signs from Pamplona to Logroño. In France, EuroVelo 3, which is referred to as La Scandibérique on the national level, is developed and signed with EuroVelo signs as well. A 57-kilometre section between Aezkoa and Aoiz/Agoitz in Navarra has been improved during the first months of 2022 to be ready by mid-May for the cycling season.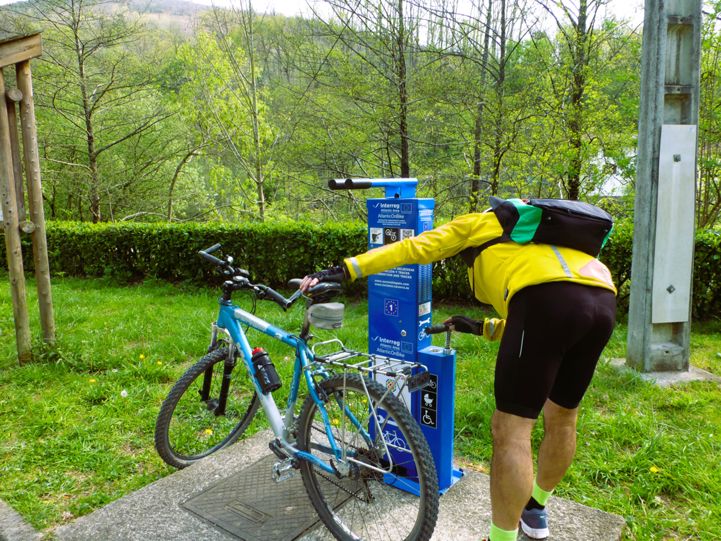 The route has been made more accessible and safer, to facilitate the use of the bicycle in this very green and rural area. Aoiz is a village situated on the banks of the Irati river, where Hemingway brought his friends to fish in his novel The Sun Also Rises.
Here are a few links to help you plan your cycling trip in Pyrénées-Atlantiques and Navarra:
The website of La Scandibérique, providing interactive maps of each daily section of the route with advice, accommodation and catering options, and downloadable GPX tracks: www.scandiberique.fr
Red Explora Navarra, the network promoting the exploration of protected Natural Areas in Navarra, providing information on the areas and the best itineraries to explore them: https://redexploranavarra.es
Vías Verdes, the Spanish network of greenways – disused railway lines that have been converted into cycle tourism routes – where you can find inspiration and look for itineraries to follow: www.viasverdes.com